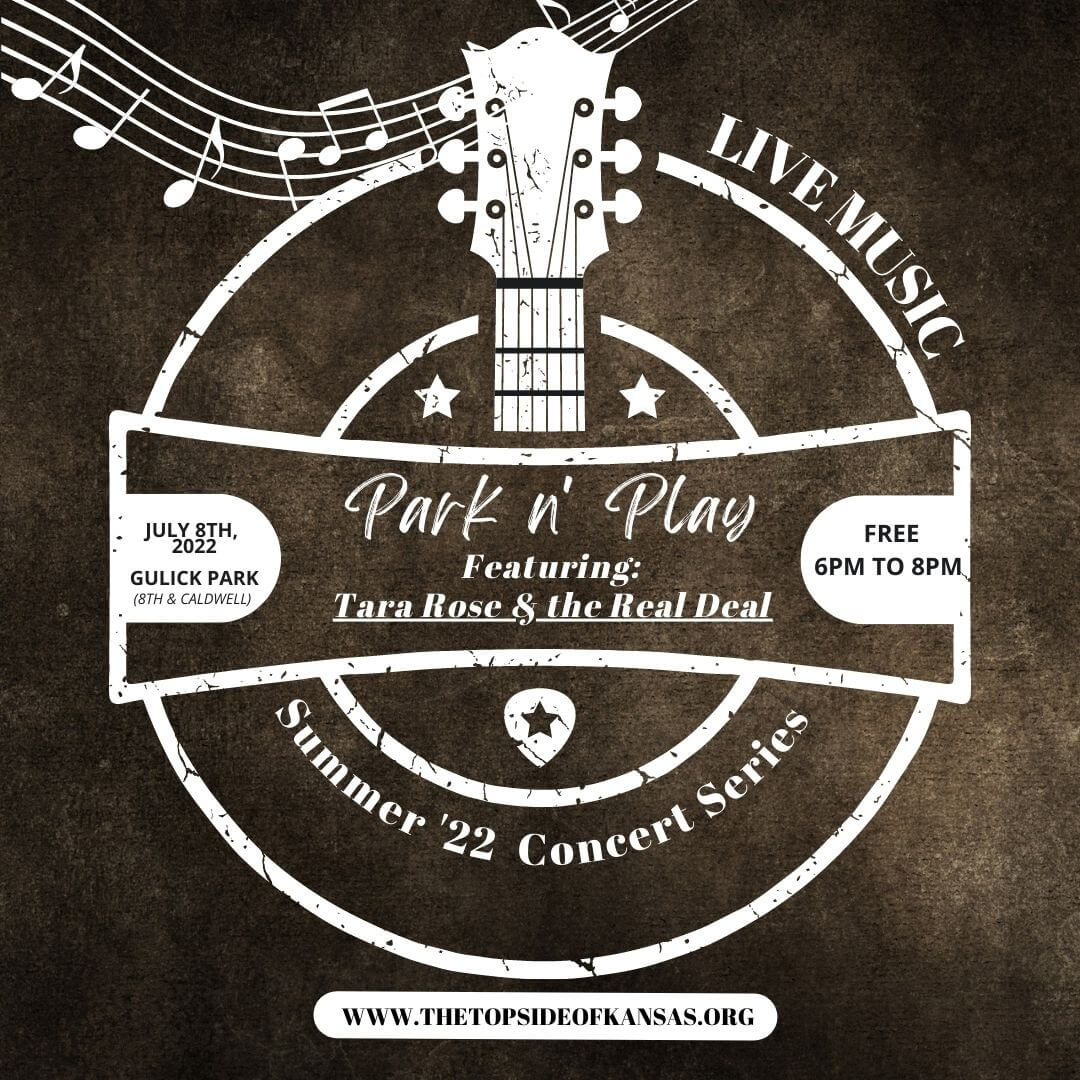 Location: Gulick Park in Goodland, KS
Date/ Times: July 8th, 2022 from 6:00 PM to 8:00 PM
Bring your lawn chairs & come enjoy music performed by:
Tara Rose and The Real Deal from Colorado.
Since early 2018 Tara Rose has been performing music full time and has traveled to spread her music extensively throughout the Colorado Rocky Mountains and has reached as far as Hawaii, Oregon, Wyoming, Montana, New Mexico, and Utah. They have shared line-ups with the likes of Leftover Salmon, Peter Rowan, Andy Hall, Jeremy Garret, Danny Barnes, The Samples, Horseshoes and Hand Grenades, Jon Stickley Trio, Vince Herman, Pete, and Joan Wernick, and too many more to list! Her most frequent musical comrades are Danjo Harris (banjo), Jack Laub (mandolin), and Francisco Prado (upright bass), but no matter who joins her on stage it is sure to be a lively performance of heartfelt and inspired original songs, and sometimes just downright raucous good time! Tara plays the dynamic and rhythmic duo of acoustic guitar and kick drum to drive the energy flow throughout each song. She loves the opportunity to play with a slightly revolving cast of musicians as she feels it keeps the material fresh and inspiring!