Welcome to the Topside of Kansas! We are excited to share our community with you and want you to enjoy the land of wide-open spaces, quiet sunrises, breathtaking sunsets, and starry night skies.

Whether you are traveling through or looking to relocate to our community, we invite you to see the sights of Sherman County. From the Kidder Massacre to the Big Easel, Sherman County has many diverse attractions. Visit the High Plains Museum or experience some local art at the Carnegie Art Center downtown. Don't forget to let your taste buds delight in some of our local favorite eateries. Whether it's one of our quaint restaurants located on Main Street or opt for the convenience of the many restaurants off the Interstate on Exit 17, there are plenty of choices to satisfy your cravings.

We look forward to having you in our community and can't wait to share all that we have to offer. Enjoy and be sure to visit again!
Welcome Center Info
Once you have arrived in Goodland, you'll want to stop at the Goodland Welcome Center for information, brochures, and a list of the current happenings in town before seeing everything Goodland has to offer. Conveniently located in front of the Van Gogh "Big Easel" and Pioneer Dog Park, the Welcome Center at 524 E. Hwy 24 is an excellent resource for all tourists and visitors to the Sherman County community. The Welcome Center was opened in 2017 and houses the office of the Sherman County Community Development Corporation.
Please give us a call before stopping by to ensure someone will be in the office to assist you.
Meet Our Staff
Julica Oharah
Executive Director of
Community Development

Jessica Dinkel
Coordinator of
Community Development
SCCD Board of Directors (Term)

Gennifer House, President (1st Term)
Bill Biermann, Vice President (1st Term)
Amy Sederstrom, Treasurer (1st Term)
Stephen West, Secretary (1st Term)
Ben Schears, Member (1st Term)
Jacque Livengood, Member (1st Term)
Rachelle Standley, Member (1st Term)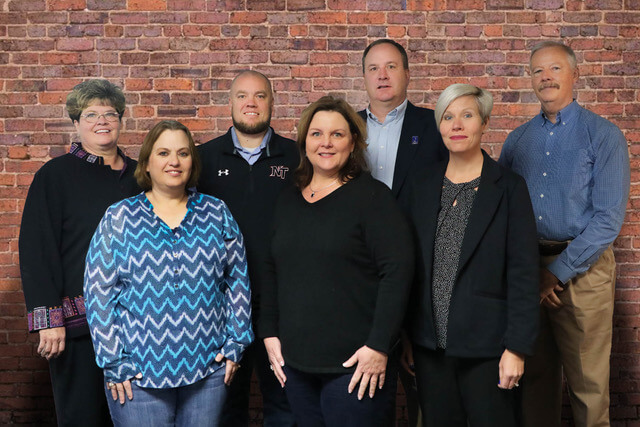 Upcoming Meetings
Tuesday, September 26th, 2023
Tuesday, October 31st, 2023
Tuesday, November 28th, 2023
Tuesday, December 26th, 2023
SCCD Open Records Request Form