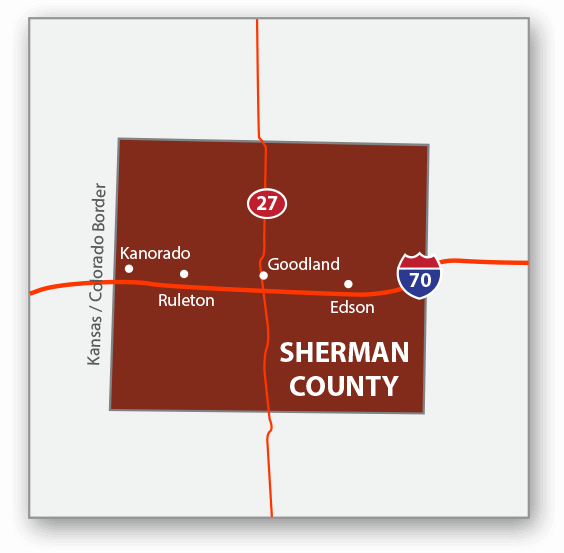 WELCOME TO SHERMAN COUNTY
Welcome to the Topside of Kansas! We are excited to share our community with you and want you to enjoy the land of wide-open spaces, quiet sunrises, breathtaking sunsets, and starry night skies.

Whether you are traveling through or looking to relocate to our community, we invite you to see the sights of Sherman County. From the Kidder Massacre to the Big Easel, Sherman County has many diverse attractions. Visit the High Plains Museum or experience some local art at the Carnegie Art Center downtown. Don't forget to let your taste buds delight in some of our local favorite eateries. Whether it's one of our quaint restaurants located on Main Street or opt for the convenience of the many restaurants off the Interstate on Exit 17, there are plenty of choices to satisfy your cravings.

We look forward to having you in our community and can't wait to share all that we have to offer. Enjoy and be sure to visit again!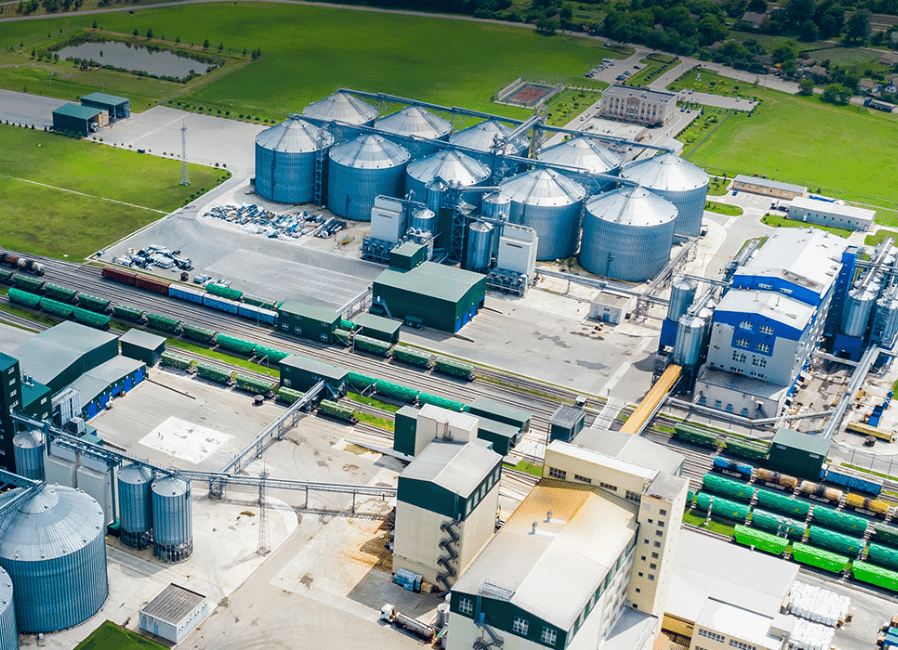 ECONOMIC DEVELOPMENT
MISSION
To ensure that Sherman County fully focuses on the future and remains an "Open for Business" Community.
VISION
To achieve and maintain the most reasonable, dynamic, and robust business climate in the Sherman County community, by aggressively pursuing all avenues of growth for new and existing businesses, towards the goal of maximizing employment opportunities, tax base, and quality of life.
We have identified industrial sectors which are growing and have a higher than average wage for which the region has a strategic advantage over other areas of Kansas and in the United States.
SCCD BUSINESS ENRICHMENT NETWORK & BUSINESS ALLIANCE
KANSAS BEGINS HERE!
The Goodland Area Business Enrichment Network is a not-for-profit business organization dedicated to creating a business-friendly environment in Goodland/Sherman County. You will find a Business Community in Goodland that is open to meeting your needs and helping their customers to flourish on the Topside of Kansas.